Just completed reading an amazing book on the famous photographer of Native Americans, Edward Curtis. The book, "Short Nights of the Shadow Catcher," by Timothy Egan, was so well written and engaging that I finished it off in a time frame reminiscent of fiction books by Gresham and Creighton which is definitely high praise for a non-fiction read. While there is some controversy about some of Curtis' techniques, which are addressed in the book, the single-mindedness of Curtis in documenting a changing way of life and existence is compelling.  Highly recommended!  
After over a year without traveling - we were/are in the same boat, right? - we finally headed to San Diego, La Quinta, and the Salton Sea for a week. While most of the trip was just to reacquaint ourselves with the joys of traveling, it was the Salton Sea that peaked my photo curiosity. On a hot April morning, with temps touching the 100 degree mark, the Sea was every bit as desolate as I expected, and every bit as fascinating. At our first stop along the northeast shore, with the salt-encrusted shoreline, brackish water, and mountains looming to the west, I captured this image. While OK, it certainly did not reflect how I felt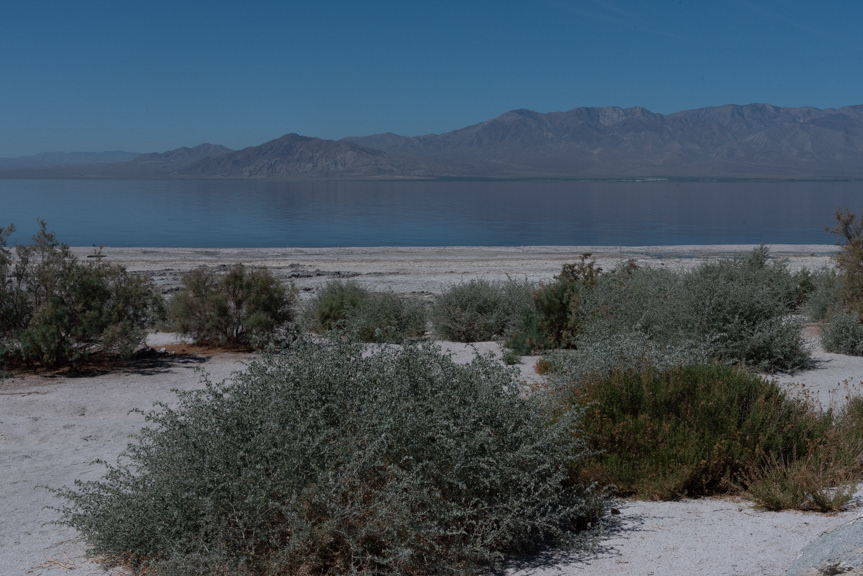 So, when I got home, I applied a filter using Silver Efex Pro 2 to covey the true feel of the place as I perceived it.  A much different sensation, a sense of parchedness, of older times, of heat and desolation. I tend not to use specialized software filters very often, but in this case I knew the I couldn't get across the feeling I had while composing the photo without help later on. The tools of photography are there for a reason: to make the image yours.